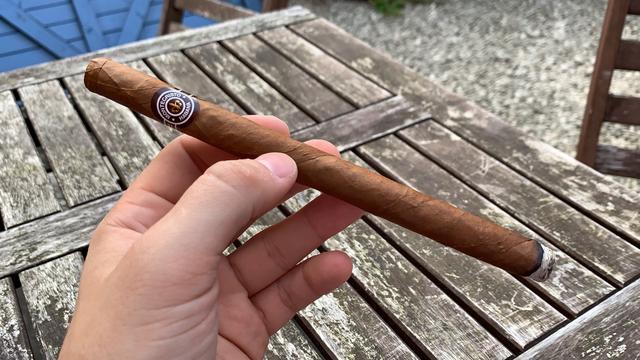 Montecristo Especial | MOL JUL 18 |

LCD Στάθης
What's the best cigar you've ever enjoyed since the beginning of your cigar smoking journey?
It makes me wonder if there's any validity for such a claim, since any good mood, alcohol or simply the magic of the moment could positively contribute to a remarkable smoking experience; even if you're smoking a petty short filler.
But again, such moments do happen! You then try to pinch yourself in an attempt to realise what hit you!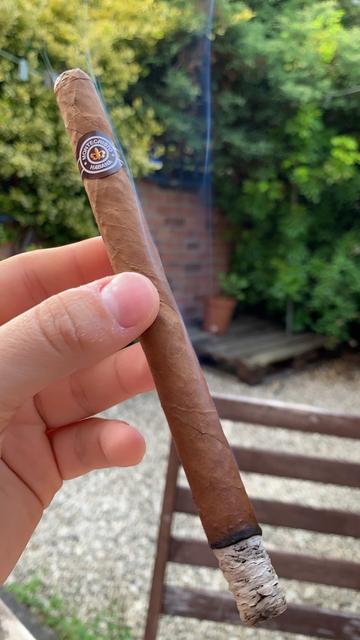 The reason for all the above is a truly majestic cigar, that my good mate Stathes handed me a few months ago, during my last visit back home. A Montecristo Especial boxed and dated
MOL JUL 18
.
A slick, smooth and utterly sexy looking cigar. Cognac and brown sugar on the cold draw. Vanilla or maybe better, custard cream? I was trying to figure out whether I was holding a cigar or an evening dessert on my hands.
It's first draw was slightly peppery; it didn't carry a strong kick but rather a flavourful and balanced spice. Hints of cinnamon, rosewood and definitely the bitterness of marjoram. The aromas arising from this glorious stick made me thing I was in a mystical place in the middle east, surrounded by spices gathered from all over the world.
At that point, I was sure that Stathis had given me the address to dial to another place in the universe, but in the form of a cigar and not a stargate.
Midway in and I could still taste the elegance of a fine cognac and that sweet/bitter duality of burned sugar.
The final third was definitely the best part, where walnut kicked in, together with a salty and nutty profile resembling Cassius dried nuts.
Mate, I am so grateful for this. Cheers to you, cheers to everyone!